CANCELLED! The Third Room x Bassiani
14.03.2020 // 16:00 - 23:59
When Techno becomes a social and political movement nowadays the name BASSIANI is not far away. An unparalleled example of what unites us and makes this scene so special. Therefore we are honored to host the first Bassiani Showcase in NRW at the epic Mischanlage.
We dance together, we fight together!
https://www.residentadvisor.net/events/1363544
Phase I – 15€* (SOLD OUT)
Phase II – 18€* (SOLD OUT)
Phase III – 21€*
Group Ticket** (Phase I) – 85€* (SOLD OUT)
Group Ticket** (Phase II) – 95€*
* + tax
** Please note that the group tickets are not transferable to 3rd parties and therefore not resalable! The buyer must be on site. 5 people, arrive together.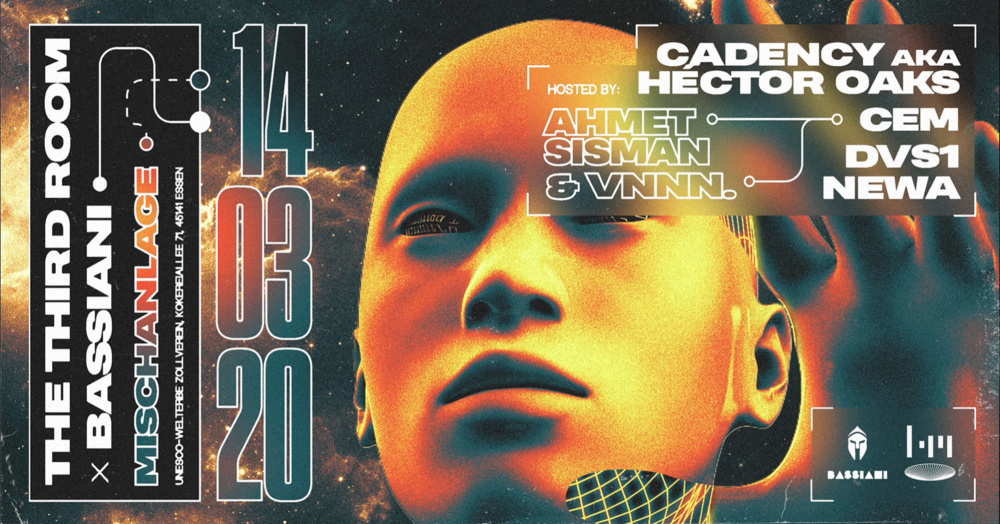 Cadency aka. Héctor Oaks B2B CEM
DVS1
Newa
Ahmet Sisman
VNNN.

Artwork by
The AJM