The Third Room x Mischanlage 03
31.10.2019 // 18:00 - 23:59
We are back for another edition at the meanwhile legendary Mischanlage (UNESCO World Heritage) with a stellar line-up of the finest Techno artists out there. Get ready for an intense rave in one of the most astonishing places in Europe with The Third Room Crew. The tickets are limited to 800 people. Be a part of it!
Tickets: www.residentadvisor.net/events/1299345
Phase I – 15€* (SOLD OUT)
Phase II – 18€* (SOLD OUT)
Phase III – 21€* (SOLD OUT)
Phase IV – 25€* (SOLD OUT)
Group Ticket** – 85€* (SOLD OUT, 5 people, arrive together)
NO BOX OFFICE!
* + tax
** Please note that the group tickets are not transferable to 3rd parties and therefore not resalable! The buyer must be on site.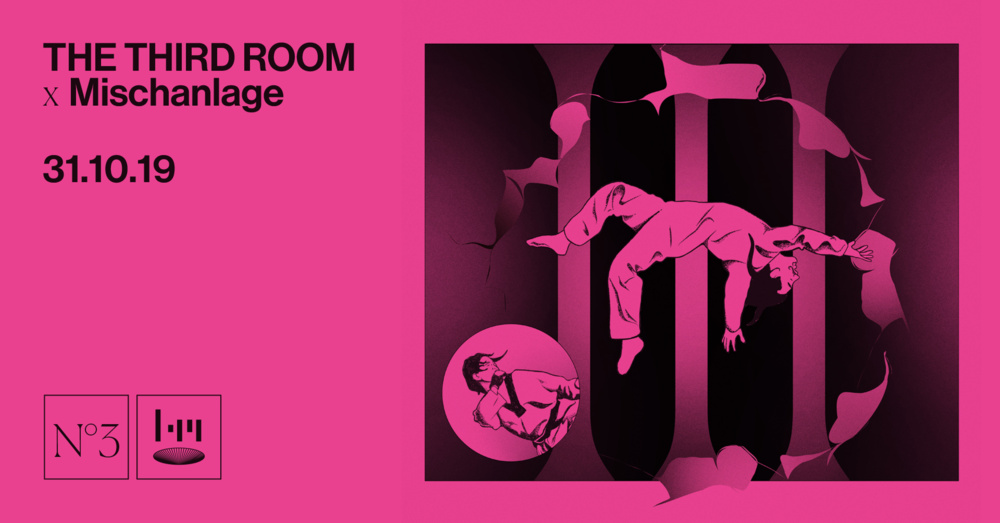 Blawan
Kobosil
Héctor Oaks
Ahmet Sisman
VNNN.

Artwork by
Anja Lekavski

Photographies by
Victoria Jung
Charlotte Ernst