The Third Room x Mischanlage 04
30.11.2019 // 18:00 - 23:59
Our fourth and final edition of the year includes well-known names to The Third Room series. We are very much looking forward to host once again these exceptional artists at the almighty Mischanlage. Join us!
Tickets: www.residentadvisor.net/events/1302824
Phase I – 15€* (SOLD OUT)
Phase II – 18€* (SOLD OUT)
Phase III – 21€* (SOLD OUT)
Phase IV – 25€*
Group Ticket** – 85€* (SOLD OUT – 5 people, arrive together)
* + tax
** Please note that the group tickets are not transferable to 3rd parties and therefore not resalable! The buyer must be on site.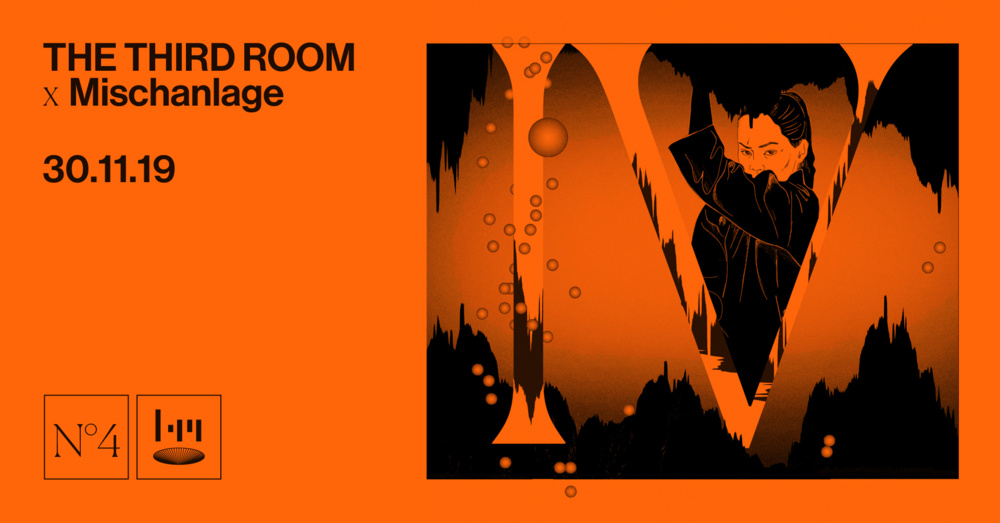 Etapp Kyle
Ellen Allien
Dax J
Ahmet Sisman
VNNN.

Artwork by
The AJM

Photographies by
Charlotte Ernst