Stone Techno Series 2022 | Triclinic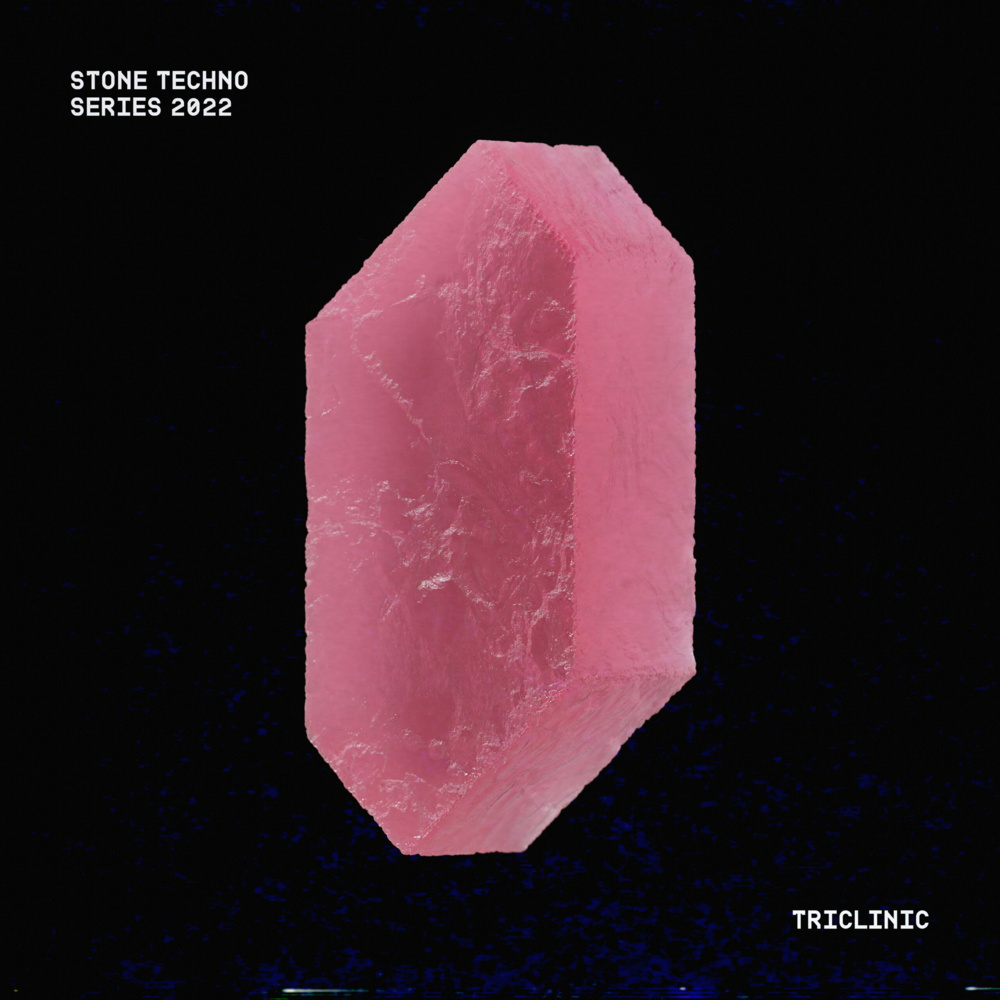 A1. Adiel – Adihell
A2. Ahmet Sisman & VNNN. – Inorganic Transformation
B1. Ben Sims – Stone Cold
B2. D.Dan – Nightshade
C1. James Ruskin – Hanging Wall
C2. Julia Govor– Standing Alone
D1. KiNK – Pots and Pans
D2. Lady Starlight – 1 X 1
E1. Lokier – Surface
E2. Luke Slater – Grooving In A Cave
F1. Megan Leber – Luster
F2. Out of Place Artefacts – Staublunge
G1. Perc – Metamorphic
G2. Setaoc Mass – Survival
H1. Sterac – Noise Mechanics
H2. Tommy Four Seven – Quarz
The Stone Techno Series returns with another exciting compilation. This time alongside a new festival that celebrates forward thinking artists from 9th to 10th of July at Europe's biggest coal mine complex under the UNESCO World Heritage Zollverein. The project is exceptional at its core, bringing back excitement and inventiveness to the genre.

This time the project is conceptually going one step further: Before the final backfilling of the mine at Zeche Zollverein, the acoustic atmosphere of this significant piece of global mining history was recorded 1000 metres underground, not only as an irreplaceable acoustic document, but also as preparation for a new extraordinary sample library.

The new sample library recorded and processed by Matthew Herbert varied new takes on the rich samples from Adiel, Ben Sims, D. Dan, James Ruskin, Julia Govor, Kink, Lady Starlight, Lokier, Luke Slater, Megan Leber, Out Of Place Artefacts, Perc, Setaoc Mass, Sterac and Tommy Four Seven together with new tracks from previously featured artists VNNN. and Ahmet Sisman in the series.

This year's Stone Techno series is out digitally 1st of July and as a special Vinyl Collector's Box (4 x 12" / 180gr, transparent vinyl with special goodies, limited to 300 copies, digital download included) in November 2022.
Release Date
Digital – 01.07.22 on all known stores
Vinyl – November 2022