The Third Room | Fundraiser Compilation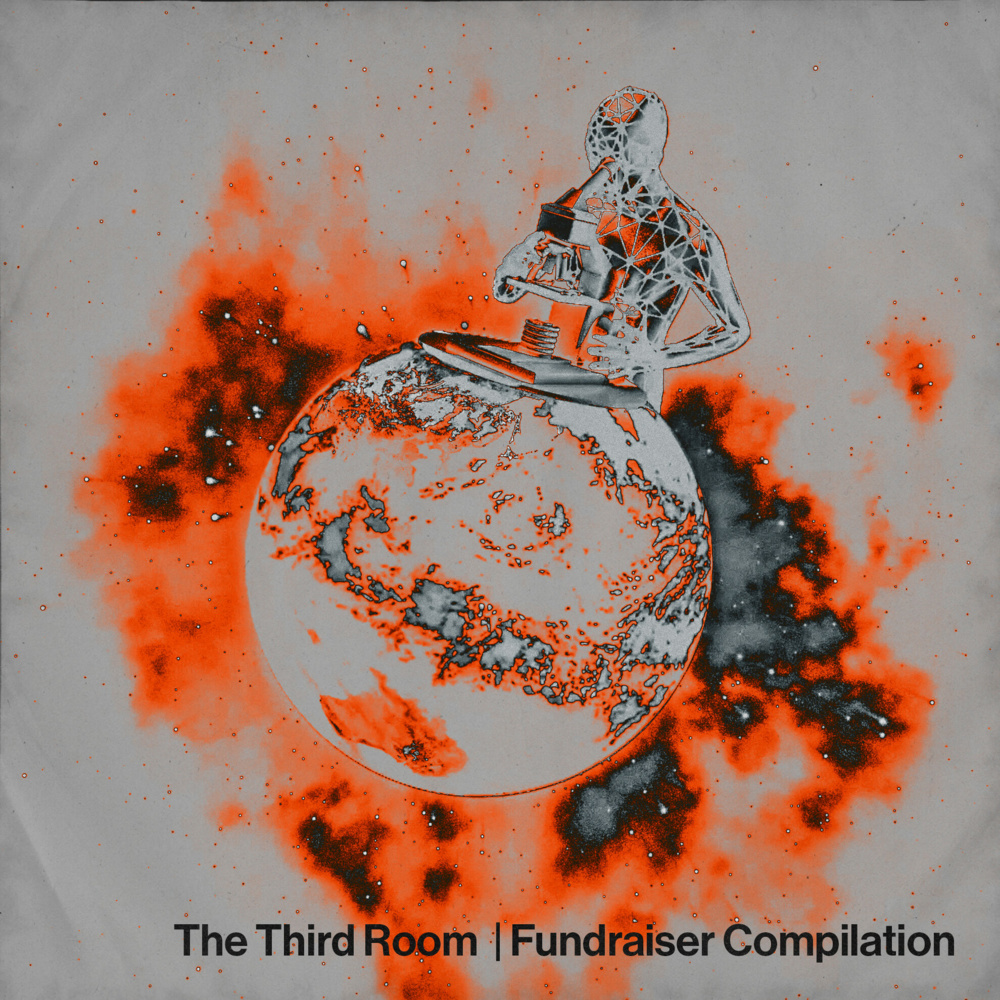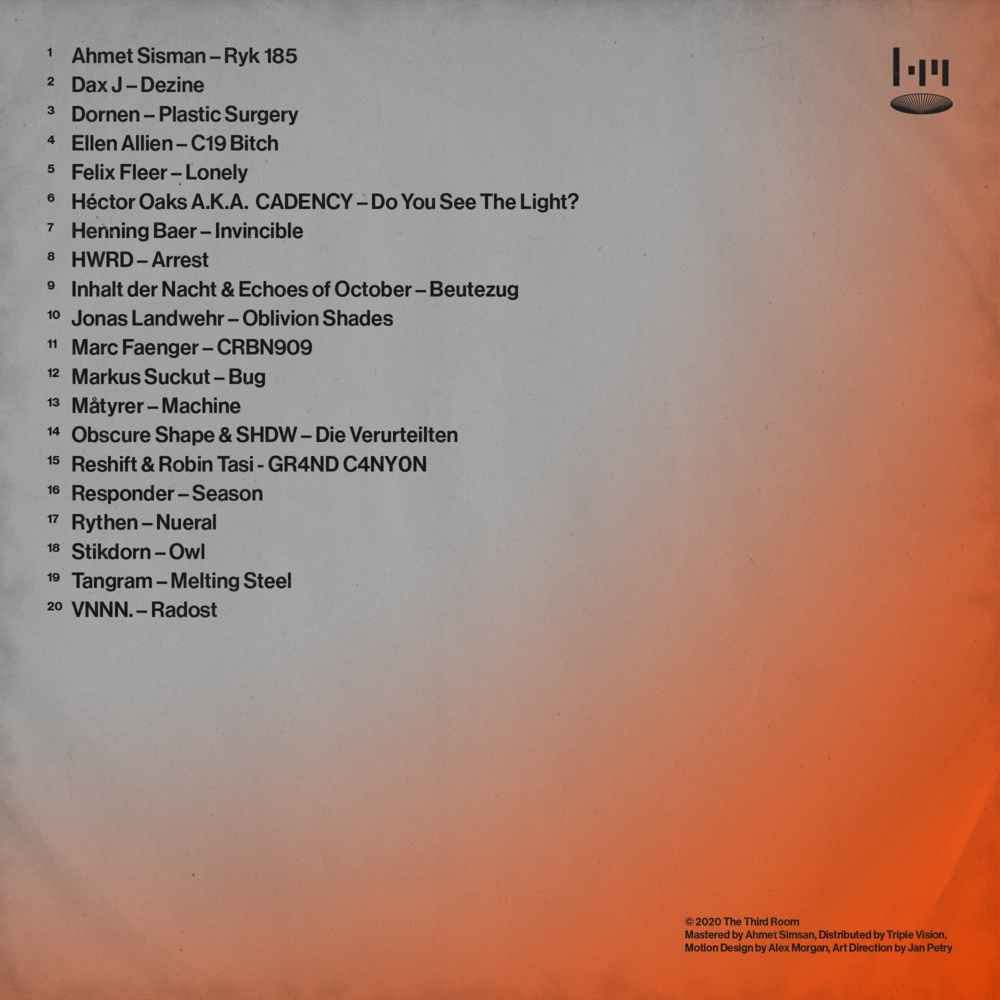 1. Ahmet Sisman – Ryk 185
2. Dax J – Dezine
3. Dornen – Plastic Surgery
4. Ellen Allien – C19 Bitch
5. Felix Fleer – Lonely
6. Héctor Oaks A.K.A. CADENCY – Do You See The Light?
7. Henning Baer – Invincible
8. HWRD – Arrest
9. Inhalt der Nacht & Echoes of October – Beutezug
10. Jonas Landwehr – Oblivion Shades
11. Marc Faenger – CRBN909
12. Markus Suckut – Bug
13. Måtyrer – Machine
14. Obscure Shape & SHDW – Die Verurteilten
15. Reshift & Robin Tasi – GR4ND C4NY0N
16. Responder – Season
17. Rythen – Nueral
18. Stikdorn – Owl
19. Tangram – Melting Steel
20. VNNN. – Radost
Founded in October 2017 and known in first place as a party series in Essen, The Third Room expands its spectrum with their debut as a label and mastering studio as well. Those three disciplines going hand in hand and forming our vision as a creative collective. Creating, crafting and sharing the passion that drives us.

After a bitter series of event cancellations caused by the corona pandemic we had to find a way to overcome this financial crisis which has put lot of people in a difficult situation who are driven by love and dedication for what they do. In first place we wanted to give all ticket buyers who waived their refunds for the cancelled The Third Room x Bassiani event at UNESCO World Heritage's Mischanlage a "thank you" gift in form as a Fundraiser Compilation. We wanted to preserve what we have built up over the years at our home base. Because we do believe that the Mischanlage is maybe the most aesthetically-techno place we've ever seen.

We, the founders Ahmet Sisman & VNNN., reached out for artists we have invited on our events, build up a strong relationship and sharing the same ambition for what we stand for. Not only regular guests such as Dax J, Ellen Allien or SHWD & Obscure Shape who have accompanied us over the years, but also new friendships have risen up with artists like Henning Baer, Héctor Oaks or Markus Suckut. Or collectives such as Lebendig, R-Imprint, Brutalism, Purify and Acid Wave Records. It is safe to say that we have our own special story with each artist on this compilation and it shows once more that music unites us in these hard times. If you like what you hear, buy the music, support the artists and the local scene. Everyone who has held their T3R x Bassiani Tickets will get a download link of the compilation..
Release Date
Digital: 26.06.2020 | Vinyl: September 2020