08./09.07.2023 | Stone Techno Festival 2023 - Running Order Saturday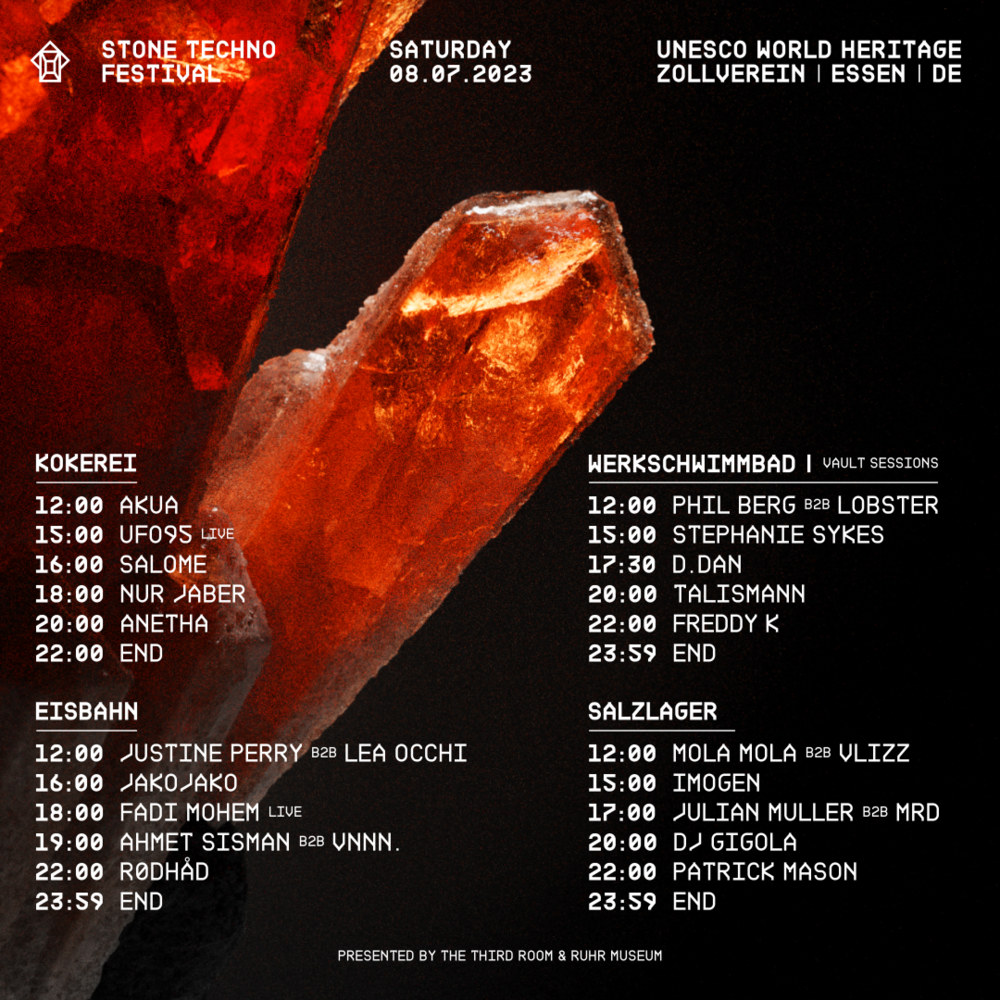 The long-awaited running order for Stone Techno Festival 2023 is finally here! We'll kick off on Saturday with a few changes. Unfortunately, Verschwender has departed from our collective to pursue new projects. We wish him the best of luck for the future. However, we have an exciting addition with the up-and-coming artist Akua taking his place.

Furthermore, Stranger will be unable to perform due to health issues. Get well soon!
In his absence, Talismann will take over the playtime solo instead.

What does your schedule look like? Which artists are you definitely planning to see?